Private Dentures in Manchester
Introduction
Dentures (sometimes misspelled as denchers) or false teeth are one a few options to replace missing teeth. There are many different denture options available today to rebuild and restore your smile. This page will look into those and answer any questions you have.
What are the different types of denture?
Dentures are often called "partial" or "full" dentures:
A partial denture is used if you have any number of natural teeth left in the mouth.
A full denture is one that replaces all of your teeth on either the top, bottom or both arches of your mouth.
Partial Dentures
Acrylic (plastic)
This is most common denture produced.
The advantages are:
Easy and quick to produce, often meaning they are cheaper for patients
They are easier to add extra teeth to than chrome framework dentures
Easy to repair in case of minor damage
The disadvantages are
Thickest type of framework
Metal clasps to grip the teeth not particularly cosmetic
Years of use can affect the gums
Cobalt Chrome
These dentures have a custom made framework cast from a cobalt chrome alloy before the teeth are added.
The advantages are
Lightweight and precision fitting
Metal framework provides strength with the smallest thickness
Can withstand strong chewing forces
In certain cases a "ring seat" design can be used which doesn't cover all the palate
The disadvantages are
Takes additional time to produce the metal framework (2 weeks)
Metal clasps to grip the teeth not particularly cosmetic
More difficult to add teeth onto the denture
If bent outside the mouth the denture will need a full remake
Usually more expensive
Flexible Dentures
Flexible dentures are made from a flexible nylon material.
The advantages are
They can grip the teeth without using metal clasps
They are easier to add extra teeth to than chrome framework dentures
Flexibility makes insertion easy and they grip the teeth very well (excellent retention)
Less likely to break
Plastic clasps to grip the teeth for better aesthetics
The disadvantages are
If they do break they are often unrepairable
The bite strength is reduced slightly due to flexibility
Years of use can affect the gums
Not easily adjusted if ft isn't correct
Full Denture Options
NHS
NHS Full dentures are made from a standard acrylic with limited shade choice and regular teeth
Private
Private dentures can be made from a range of materials. At the Vallance Dental Centre ours are made by John Wedgwood who is a GDC registered Clinical Dental Technician. He is responsible for taking all the measurements, production and fitting to give a complete "in house" result. At The Vallance Dental Centre we feel this is the optimal solution to producing the best dentures available in Manchester!
There are several choices or levels, each one incorporating an ever increasing list of features and benefits. They are all made from a hi impact resistant acrylic to ensure maximum toughness.
Introducing our premium solution for better fitting dentures…
Elite Dentures – A private solution
We have teamed up with Elite Dentures John Wedgwood in order to produce the highest quality dentures possible. John is a Clinical Dental Technician, which means he is a registered dental care professional who can provide dentures directly to patients in conjunction with a dentist.
There is a huge advantage with a Clinical Dental Technician constructing dentures as they will be able to examine the bite directly and take the impressions to the standard he requires to construct the dentures to the highest standard possible.

Here is a video from one of our patients to describe his experience with Elite Dentures
How much do dentures cost?
Full Dentures
NHS
Standard acrylic
Choice of 8 Shades
Standard Teeth
£269.30 band 3 course of treatment
SILVER
This is our entry level affordable private option, for patients who are looking to improve their dentures with more advanced lab work
4Naturi private quality teeth
Hi-impact resistant private acrylic
Choice of 10 shades
Gum Contouring, shaping and detailing
Top and bottom set £995
Single Denture £499
GOLD
This is our mid level private option which includes a higher quality tooth and some gum characterisation.
Enigma Life Private quality teeth
Hi-Impact resistant private acrylic
Choice of 16 shades
Gum contouring, shaping and detailing
Characterised gum tinting and shading
Top and bottom set 1495
Single Denture £749
PLATINUM
This is our highest quality private acrylic denture available. It includes the highest quality teeth and most importantly involving injection moulded fitting surfaces to give a 7 times more accurate fit.
Phonares private premium quality teeth
Ivobase injection moulded hi-impact resistant acrylic for 7 times more accurate fit
Lightweight acrylic for increased comfort
Enhanced cosmetics
Choice of 20 shades
Gum Contouring, shaping and detailing
Gum tinting and shading
Nexco Gum characterisation
Top and bottom set £1995
Single Denture £999
iDenture
The iDenture is the answer to the following question –
"What about patients who are unsuitable for implants, if they cannot afford them or simply do not like the idea of them? Is there anything that can give the clinician another string to their bow and help us improve our complete denture provision?"
The iDenture was a concept pioneered by Japanese Professor at Tokyo University and Specialist Dr Jiro Abe. It's a "suction" type denture for the lower arch. Dr Abe teaches this method around the world and John has been trained in production of them. They have the highest level of fit and suction onto the gums for full denture users.This aims to create a fit so tight they provide a realistic and affordable alternative to implants.
See our price list here for detailed information on the cost of all denture options
Finance is available, see our finance calculator here.
How are Dentures Made?
It can often takes several stages, sometimes all of these stages are not necessary.
Stage 1
An initial set of impressions are taken using average fit stock impression trays
Stage 2
Wax bite registration blocks are used to record the following
position of the jaws when biting
Smile line
Centre lines
Cheek support
Length of teeth
Accurate second impressions are taken with a set of custom made impression trays which are specially designed to fit your mouth only.
The Technician now has accurate models of your mouth and measurements that tell them where to place the teeth
Stage 3
A wax "try in" is constructed. This is a mockup of your final dentures. The appearance and bite will be checked to ensure it is satisfactory before completion. This stage may need to be repeated if significant changes are required
If everything is ok the wax dentures, they'll be made into acrylic dentures.
Stage 4
Dentures are fitted and adjusted. They take some time to get used to wearing them.
If there are any sore spots you may require these adjusting at your next appointment and if you do not have an appointment please get in touch to have these spots eased and adjusted.
Don't be tempted to adjust them at home, it is best if you leave the adjusting to us or you may take too much off and change the fit.
Denture Care and Advice
Why do new dentures feel strange?
New dentures will feel strange. You may feel that they are enormous, and that you are making excessive quantities of saliva, also that your speech is not clear. These sensations should lessen over a few days as your mouth gets used to the feel of the new teeth.
How do I use my dentures most effectively?
There are some skills which have to be learned in order to use dentures well. Most of these skills are learned automatically but very occasionally it can be difficult for some people. The muscles of the tongue, cheeks, and lips etc. will be getting to grips with learning how to hold your dentures in place.
You may find it can be very helpful to use a fixative to help things. This is particularly the case with lower dentures which rely largely on muscle control to keep them in place.
How do I speak and eat with my dentures?
If the position of the teeth is altered slightly, or the palate is changed in shape it can take a little while for the tongue to learn how to make the right shapes to make the right sounds – particularly 'S' and 'Sh' sounds. Try reading aloud to practice.
Things will improve quickly, but only if you give them the chance to – they will not improve if you keep going back to an old set of teeth.
Similarly with eating. It is not sensible to expect to be able to manage very hard chewy or sticky foods immediately with new dentures. You need to get used to the new feel, and how the teeth work for you. So choose relatively soft tasty foods to start with, and don't try to eat too fast.
How should I clean my dentures?
It is very important to keep your new teeth clean. It will help keep them looking good and your mouth feeling fresh. It will also help keep your mouth healthy. Brush the dentures all over to remove any obvious particles of food from them. Ordinary soap is suitable for this process or toothpaste.
Should I wear my dentures at night?
It is advised that you leave your dentures out overnight. Some people prefer to leave them in overnight, but we advise to leave them out at night whenever possible.
Wearing dentures constantly and never allowing your mouth to rest can sometimes lead to oral thrush.
My dentures are making my mouth sore, what should I do?
New dentures are made to fit your mouth closely, however over time you may find they rub in several places. Please don't despair. Please let us know and in the meantime, either go back to your old dentures temporarily, or wear the new ones just for short periods. We will make any adjustments as necessary. .
It is very important to wear the new dentures to your next appointment with the dentist, even if you can only put them in a couple of hours before the appointment. Bring your old dentures too, if you have some, but wear the new ones. This is because it will help the dentist see where the troublesome areas are.
Why do my new dentures look different to my old ones?
It is not always helpful to compare sets of dentures with each other outside your mouth. The shape of different sets will be very varied. The mouth changes shape after tooth loss, and continues to alter slowly over time.
It is always worthwhile keeping your last set of dentures (if you have some) as an emergency 'spare' set.
How often should I see the dentist if I wear full dentures?
It is important to have your mouth checked regularly, at least every 2 years, for health, even if you do not have any natural teeth.
How often should I see the dentist if I wear partial dentures?
This often depends on risk factors to your remaining teeth, please follow your dentists recommendations.
Before and after dentures
Meet the team at Elite Dentures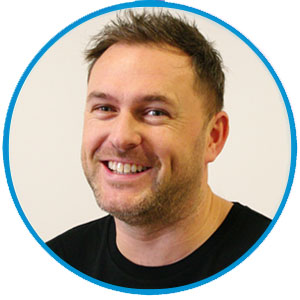 John Wedgwood
GDC 116594
Dip CDT RCSed
Clinical Dental Technician
Company Director
John qualified as a dental technician in 2001 and went on to further his career at the Royal College of Edinburgh where he later qualified as a clinical dental technician. John has over 22 years experience in the dental field and has been a laboratory owner for the past 11 years. John's main role is to take impressions and make excellent quality dentures; he is an expert in his field and has the most innovative technology to create various levels of replacement teeth. John also works very closely with an implantologist restoring implants and offering permanent fixed solutions to missing teeth.

Lauren Marie Fisher
Dip He
Dental hygienist/Therapist
GDC No 173617
Company Director
Lauren trained as a dental nurse and administrator in 2007 before going on to further her career as a dental hygienist and therapist and qualified from the University of Liverpool in 2011. Lauren works as a hygienist/therapist, facial aesthetics practitioner and business development manager of Elite Dentures. Lauren's main role is to oversee the administration of Elite Dentures and responsible for working with dental practitioners to achieve the best experience for both practices and patients.
Can I make an appointment for new dentures?
Please contact our practice to enquire about any of our denture services and we will be pleased to offer you a consultation to meet your needs as best as possible.
How to find us
Our practice is situated on the 1st Floor of The Vallance Centre and equipped with new state of the art equipment. Our premises and surgeries are accessible to wheelchairs and there is a disabled toilet.
The Vallance Dental Centre
1st Floor The Vallance Centre
Wadeson Road
Manchester
M13 9UJ
The practice is open during the following hours.
| | |
| --- | --- |
| Monday | 8.30am to 8.00pm |
| Tuesday | 8.30am to 8.00pm |
| Wednesday | 8.30am to 5.30pm |
| Thursday | 8.30am to 8.00pm |
| Friday | 8.30am to 5.30pm |
For further information you can also visit NHS Choices.