Do you have missing teeth and are considering dentures? You are not alone. Millions of people worldwide use dentures to restore their smiles and improve their quality of life. In this blog post, we'll explore the different types of dentures available, discussing both NHS and private dentures, and the materials used in their construction. Our goal is to provide you with the information you need to make an informed decision, and hopefully, to alleviate any concerns you might have.
Types of Dentures Available
There are two types of dentures, full dentures and partial dentures. Dentures can be fixed or removable.
Full dentures take up the whole upper or lower jaw (or both) – to replace multiple missing teeth.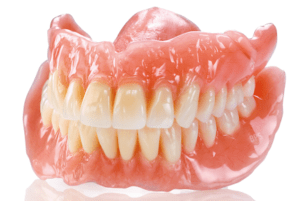 Partial dentures can also replace multiple teeth, but for a certain section (or sections) of the upper or lower jaw.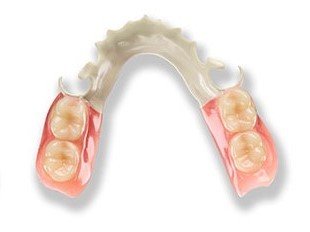 NHS vs. Private Dentures: What's the Difference?
When you start considering dentures, you'll come across two broad categories – NHS and private dentures. The primary distinction lies in the cost, range of options available, and the materials used.
NHS dentures are more cost-effective and are a viable choice for many patients. However, some patients report issues with fit and comfort with standard NHS dentures, as cited on Dentaly.org.
On the other hand, private dentures offer a wider variety of options, including complete dentures, partial dentures, and cosmetic dentures. Private dentures are often made with higher-quality materials, ensuring a more comfortable fit and a more natural look.
Are Private Dentures Better?
The answer to this question largely depends on your individual needs and budget. While NHS dentures are more affordable, they can sometimes compromise on comfort and aesthetics. Private dentures, on the other hand, use the latest and most expensive materials, provide a higher degree of customisation, comfort, and aesthetic appeal. The additional funding also contributes to extra time in surgery when taking the measurements and also in the lab when the dneture is constructed.
It is important to note that the better the quality of the dentures, the more comfortable and natural-looking they will be. This is often reflected in the cost, which you can review on our dental charges page.
Both NHS and private dentures have their place. It's all about finding the option that suits your personal needs and budget the best.
To help you make the best decision, we recommend consulting with a professional dentist who can provide guidance based on your specific situation. At Vallance Dental Centre, we're more than happy to assist you on this journey.
What Materials Are Dentures Made From?
Dentures are typically made from either acrylic resin or metal, both of which have their pros and cons.
Acrylic resin is a common material used for all complete dentures and some partial dentures due to its light weight and flexibility. Private acrylic dentures are made with high end realistic teeth, custom contouring and customisation of the gums to create the most natural and realistic look
Private partial dentures are usually made around a lightweight, thin cobalt-chrome framework. They are typically more durable and offer a better fit than their acrylic counterparts. Patients often find cobalt chrome partial dentures more comfortable and retentive than their acrylic counterparts.
Before and After Gallery
Take a look at our before and after images to see the difference a well-made denture can make: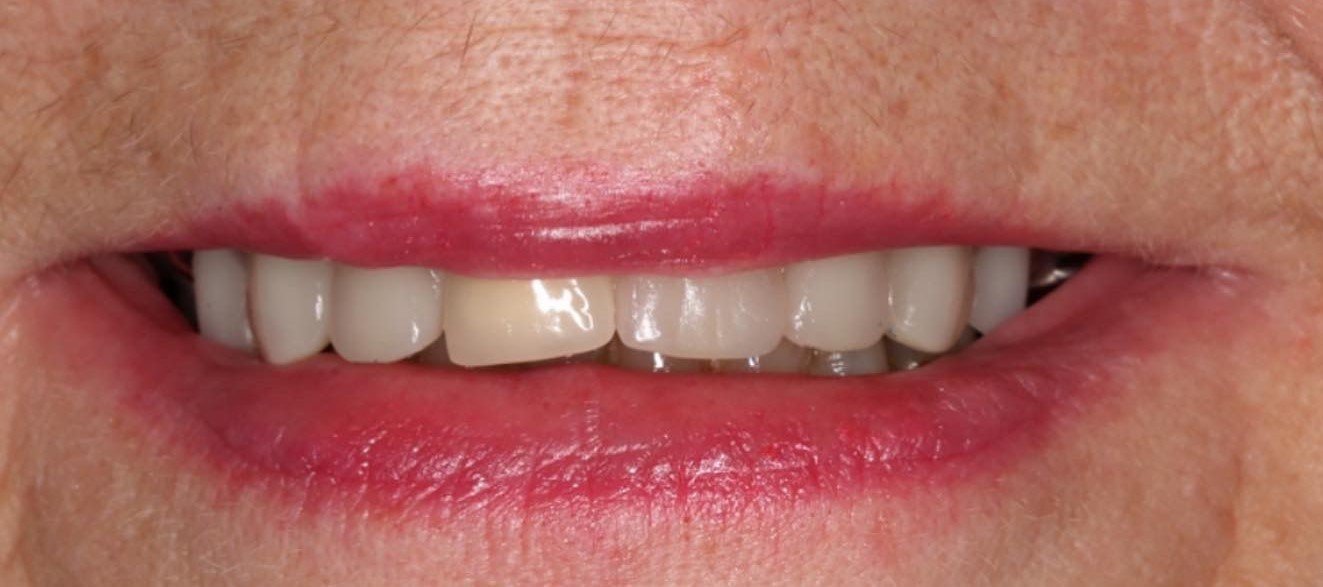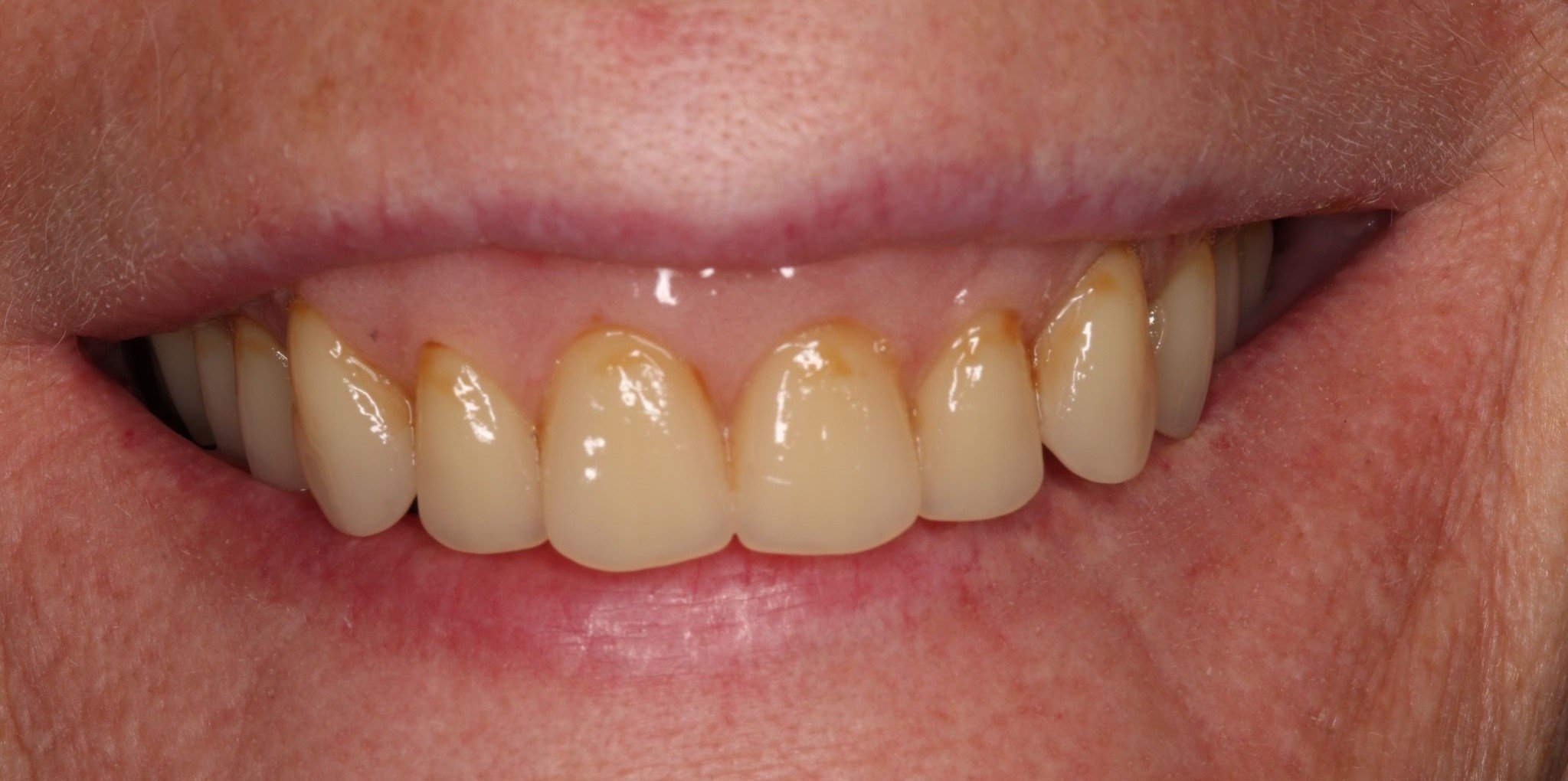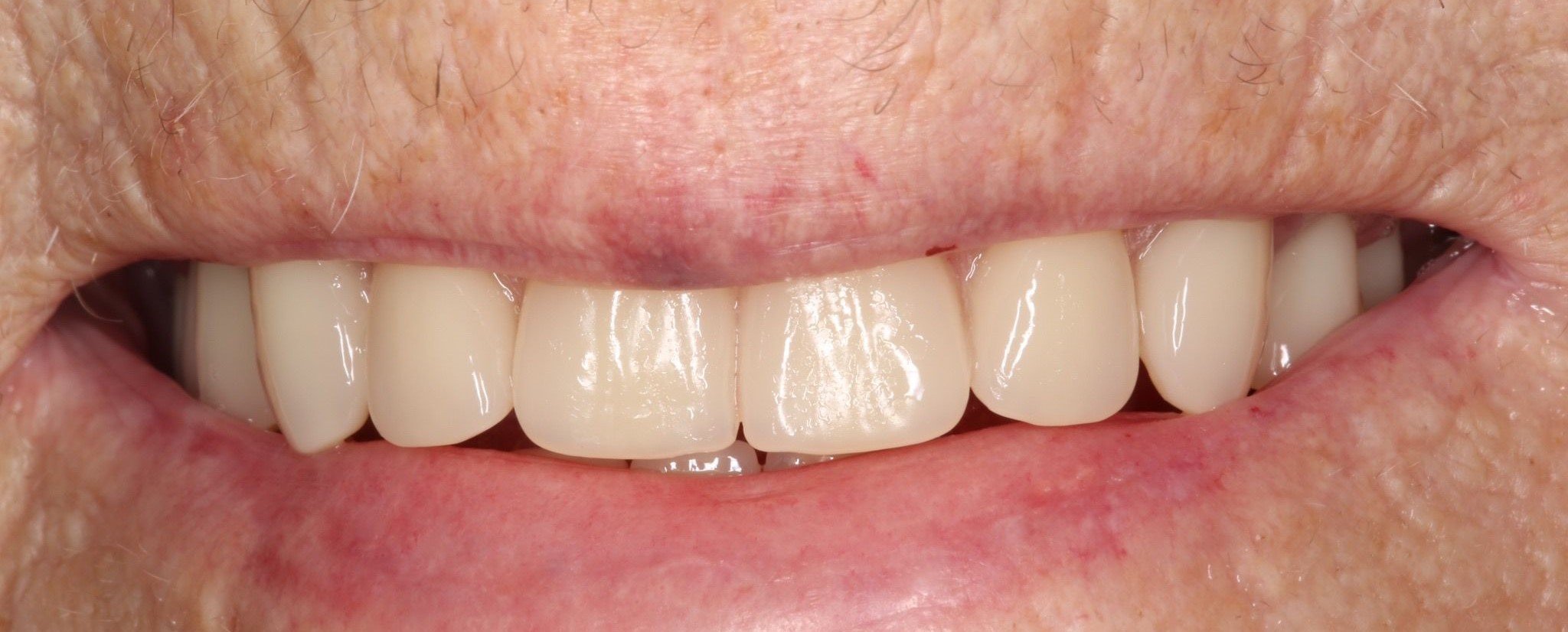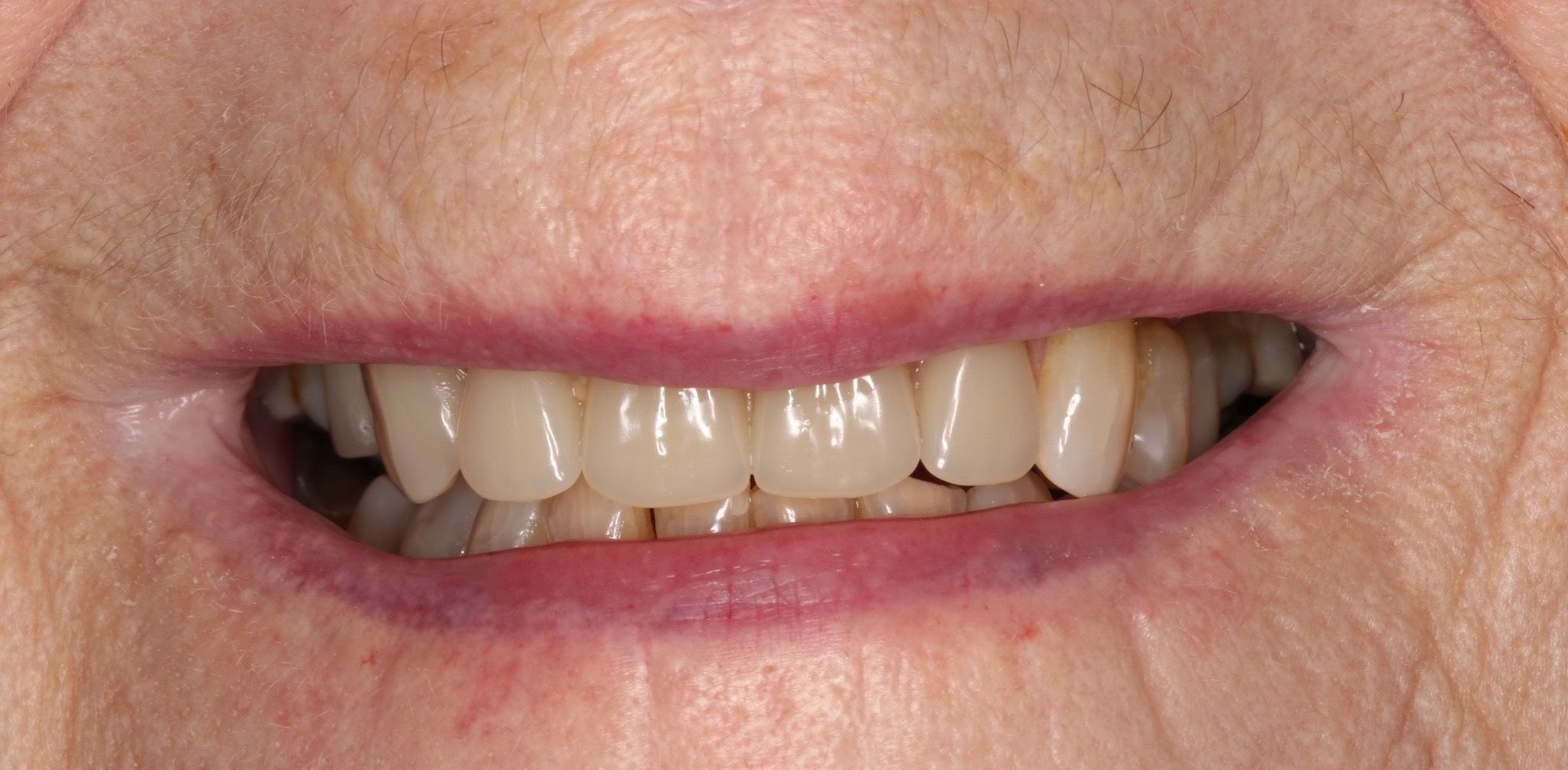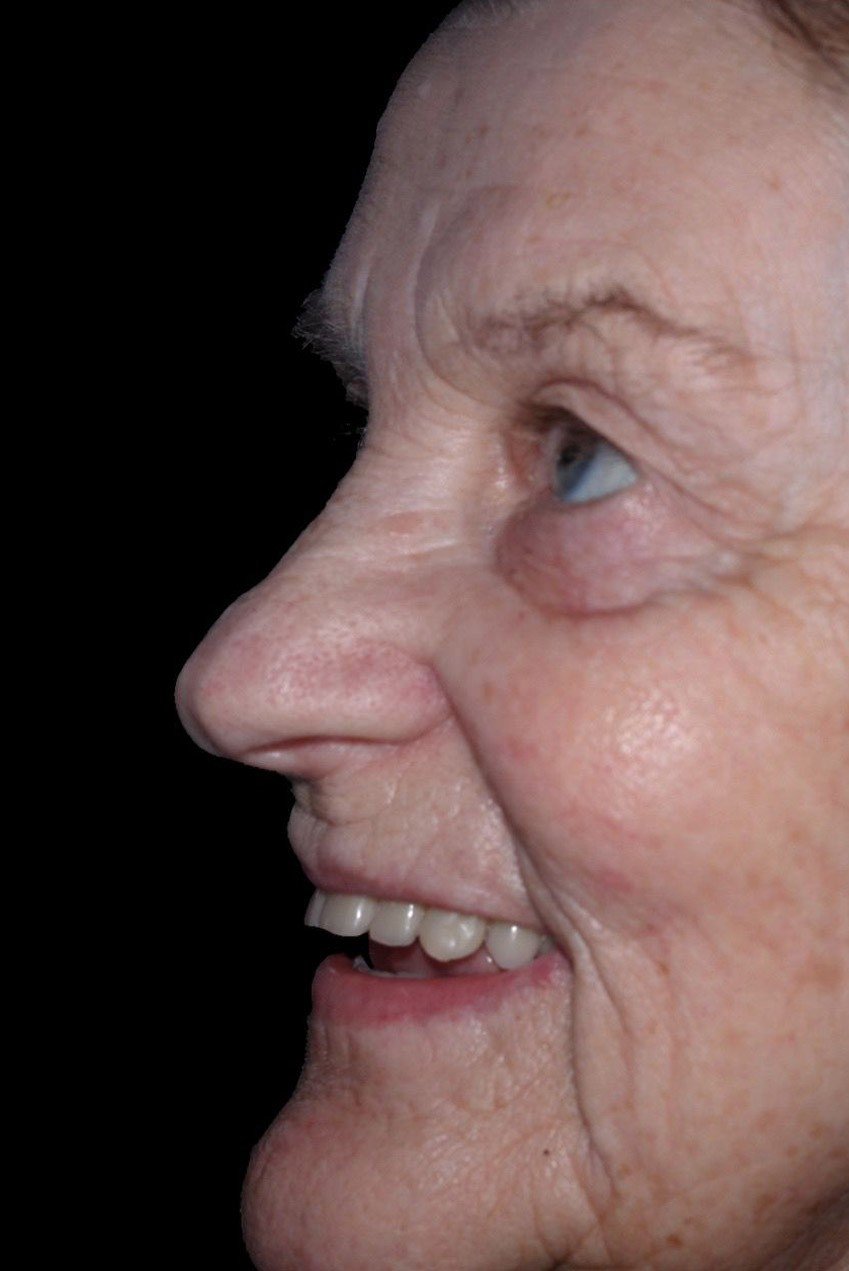 Meet Dr Steph: A Dentist with a Special Interest in Removable Prosthodontics
When it comes to creating the perfect fitting dentures, the skill and expertise of the dentist play a significant role. That's where Dr. Steph comes in. As a dentist with a Special Interest in Removable Prosthodontics, Dr. Steph is a master in crafting the best fitting dentures possible.
Her dedication and meticulous attention to detail set her apart in the field. Not only does she apply her expertise to patient care at Vallance Dental Centre, but she also shares her knowledge by teaching other dentists and technicians the art of creating the perfect dentures. Her passion for her craft is evident in every set of dentures she creates.
We are incredibly proud to work with Dr. Steph, whose commitment to excellence helps us provide some of the best dentures in the North West. With her skills and our commitment to patient care, we are confident that we can provide you with dentures that not only fit perfectly but also restore your smile and confidence.
Ready to experience the difference a professional like Dr. Steph can make? Get in touch with us today.
We look forward to helping you on your journey to a confident, radiant smile.